Amsterdam Schiphol airport
Last boarding calls
Information provided by third parties and subject to change without notice. Flyshiphol.com is not responsible for any error, modification or omission of data that may have been made.
Location
Amsterdam Schiphol Airport (IATA: AMS), is the main airport in the Netherlands and one of the busiest in Europe (52.5 million passengers in 2022), operating with a large number of airlines and with worldwide flights. Located 9 km (5.5 miles) southwest of Amsterdam (See Map)
Airport contact:
Official Website: - Facebook - Twitter - Whatsapp - Tel. 09000141 / abroad +31207940800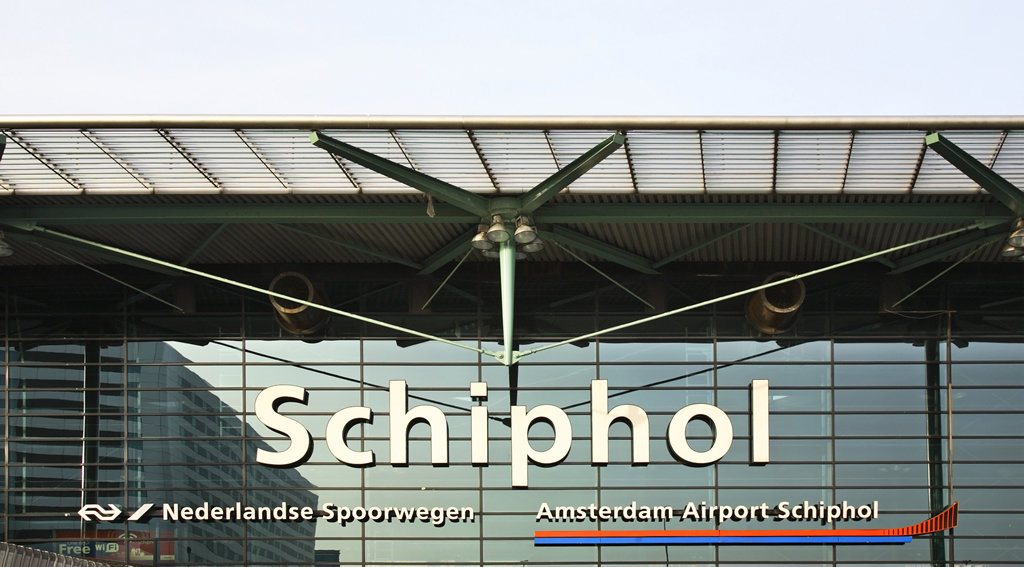 Photo by ShevchenkoAndrey - Istockphoto
Hotels in the airport or the surroundings
The Mercure Hotel Schiphol and YOTELAIR are within the Terminal grounds. Book a Hotel at or near Amsterdam Schiphol. There are many accommodation options not only inside the airport grounds but also nearby.  
The Terminal
It has a large terminal divided into 3 levels: Ground Floor (arrivals and transport), Level 2 (check in and departures), Level 3 (boarding gates and vip lounges)
Services
The airport has a wide variety of restaurants, fast food and cafeterias (some available 24 hours), as well as a wide variety of shops, including 24-hour duty free, clothing, perfumeries, souvenirs, computers, telephony and accessories. Currency exchange agencies, banking services, convenience stores, VIP rooms, Baby Care Rooms, luggage storage room and lockers, medical emergencies, spa services, children's play area, etc. are also available.
Private and Public Transportation
Regular taxis with meter in front of Schiphol Plaza, Executive taxis (luxury) or shared (door to door up to 8 passengers) and ride-share apps such as Uber and others.
The Amsterdam Express (397) has a quick and direct connection to Amsterdam (€6.50). In addition, several bus lines connect the airport with Amsterdam and other cities. The bus terminal is just outside Schiphol Plaza. The Schiphol Hotel Shuttle transfers passengers to different hotels.
it runs to Amsterdam Centraal (€5.70) and other cities in the Netherlands, Germany and Belgium. Schiphol Station is located just below the airport.
Several companies have counters in Schiphol Plaza, the airport's main lobby.
Vip Lounges
KLM Crown Lounges 25 in Schengen zone and 52 non-Schengen Aspira Lounge 26 in Schengen zone and 41 non-Schengen British Always Lounge 2nd floor, above Departures 2 and 3. Star Alliance Lounge 2nd floor room 1, near the D-pier Privium Club Lounge before Security, between Departures 1 and 2 Privium Airside Lounge before Security, Pier E Entrance SEE LOUNGES  -  BOOK A LOUNGE PASS
Parking
Short and long term parking areas, Valet Parking, spaces reserved for the disabled, garage and open air lots. Free bus service for the farthest areas. Learn more
Baggage
Lost and found office, luggage storage services, luggage wrapping services.
Passengers with special needs
Personalized assistance and facilities for passengers with special needs: Wheelchair assistance, adapted toilets, elderly, minors traveling alone.
Airlines at Schiphol airport
Locate your airline's check-in counters.
Frequenly Asked Questions (FAQs)
Answers to the most frequently asked questions by users.